Serving Austin and Central Texas
A Different Kind of Austin Towing Company & Heavy Wrecker Service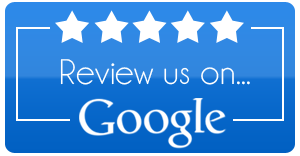 Our Customers Love Our Service: "I would give Eagle Towing 10 stars if I could. Eagle Towing exceeded our expectations. Great Customer Service!
I can't thank you guys enough!"
Calling an Austin towing service, or any tow company is never welcome, but when roadside response is needed you should call a professional tow truck operator that will get a tow truck to your location without delay.
Have you ever broken down in the Austin area and sat on the shoulder of the highway waiting for an Austin towing company's tow truck to arrive? As the time passes you begin wondering if the towing company forgot about you. The wait can be even worse if your spouse or kids are stranded – somewhere on the Austin roadways, and you have to pass the time concerned for their safety.
At Austin Towing Company, we are committed to changing the way you think about towing companies. Why is it that so many people expect slow or unfriendly service when they call a tow company for assistance? Shouldn't the tow truck company be grateful for the opportunity to serve their customers, just like any other reputable Austin business?
The professionals at Austin Towing Company are available 24 hours a day, 7 days a week, so you will never have to worry about a negative towing experience ever again.
We are a Full Service Towing & Heavy Wrecker Company
Unforeseen circumstances on the roadway arise every day, but with help from Austin Towing Company you will never have to be worried about getting stranded on the road again. We are proud to offer a wide range of services including:
Emergency tows at any time of day or night
Fast and dependable roadside assistance
Vehicle unlocking when you accidentally forget your keys
Fuel delivery for when you run out of gas
Fuel delivery for when you run out of gas
Tire changes when you get a flat
Flat bed tow trucks
Heavy duty vehicle tows Don't wait for an emergency!
Save our number now!
512.953.5427 Austin Towing Welcomes the Needs of Commercial Towing Clients
At Austin Towing Company, we are proud to work with a number of Austin commercial clients, offering customized attention to their personalized needs. Parking is limited all over Austin and surrounding areas, and when you pay the bills you and your employees should be able to use your designated parking places as intended.
When our tow truck company works with Austin commercial clients, we provide all of the parking "tow away" signage for free, and diligently provide high-quality service so that you can go about your business while we do ours.
Our commercial towing services include:
Private property impounds and free signage
Signage for parking lots
Parking permit systems
Vehicle and boat storage
Contact Us Today and Never Worry about a Tow Again
Stranded? Don't sit on the side of the road wondering if your towing company is ever going to show up.
Call us today for all of your Austin area towing needs at
We also provide towing and commercial services to the following areas around Austin:
Round Rock, Pflugerville, Georgetown, Cedar Park, Leander, Hutto, …and other surrounding areas