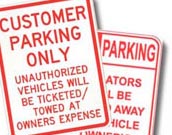 If your vehicle has been impounded and you need to have it released, the law requires that you MUST HAVE:
Payment of ALL fees dues, in EXACT CHANGE 

PLUS:
A valid photo ID issued by the State or Federal government (usually a driver's license), PLUS ANY ONE of the following 8 items (to show proof of authority)
1) A notarized power of attorney
2) A court order
3) A certificate of title
4) A tax collector's receipt and vehicle registration renewal card
5) A notarized proof of loss claim of theft from an insurance company to show a right of possession
6) Positive name and address information that corresponds to the information contained in the TXDOT Vehicle Titles and Registration files
7) A valid Insurance Certificate for the vehicle
8) A TDLR-approved Affidavit of Right of Possession and Control (available in Forms Download)
The name and address on the ID and the proof of authority (on of the 8 items listed above) must match.
If you need items from your vehicle while it is impounded, the law requires that you MUST HAVE:
The vehicle owner or owner's authorized representative is allowed to remove personal items from the vehicle after presenting a valid State of Federal issued photo ID (such as a driver's license), PLUS any one of the 7 proofs of authority (the 7 items are listed above).
The vehicle may not be dismantled and parts may not be removed, and the vehicle owner may not remove items such as the engine, tires or installed stereo.
The vehicle storage facility will require the person removing the items to give a receipt listing the items that were removed from the vehicle.
Law Enforcement Holds:
We cannot release vehicles or items within a vehicle with a Law Enforcement Hold on them.
TDLR does not interfere with law enforcement holds on vehicles. If law enforcement puts a HOLD on a vehicle or its contents, TDLR does not determine whether the hold is appropriate. The vehicle owner must work with the law enforcement agency to get the hold released before the vehicle storage facility can release the vehicle or its contents.
Forms of payment accepted: Cash, MasterCard, Visa & Discover - DEBIT Cards ONLY.